About Us
Machinewell Industries
Machinewell Industries is manufacture of Precision CNC Milling, CNC Turning, 3 & 4 Axis Machined Components for Aerospace Application and Molding, Tools & Fixtures for other Industrial Applications. AS 9100D and ISO9001:2015 Certified Company. Machinewell Industries is situated at the above cited address and we are having all the necessary infrastructural facilities to take up machining of components, we are equipped with well-qualified Staff and skilled workmen, who can execute the jobs as per Customer's requirement.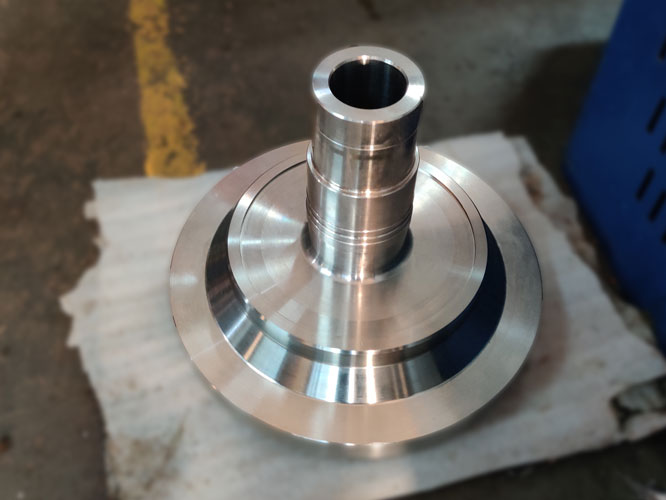 Our Services
We Provide Best Services
We are equipped with well-qualified Staff and skilled workmen, who can execute the jobs as per Customer's requirement. We are herewith enclosing our List of Machineries installed and Measuring Instruments available in our Firm for your reference and record. And also we would like to bring to your notice that we are already supplying majority of CNC machined components of brass, copper, and aluminum, SS 304, CR3, etc.
The Products are used in Aero Space Sub Assemblies by M/S.HAL in Vaccum Tubes in Transmitting Tubes, in Microwave Tubes, in Electron Tubes and in X-rays Tubes by M/S BEL. Majority of the Items are used in CT Scanning and X- ray Tube Assemblies produced by M/S General Electronics – USA and France. Also this unit has rich experience in fabricating conveyor Rollers and machining of Frames.
The Unit was awarded ISO 9001-2000 certificate in December 2003, ISO:9001-2008 in April 2010 & ISO 9001-2015 in February-2018 M/s. TUV Suddeutschland.
It is our focus on training and skill development that has enables us to maintain a competent team, which is geared to meet challenges of product development as per demand. We are backed by an efficient development team of engineers. Our developers are open to the new ideas and have integrated new technology to put forth a range that is useful and long lasting. Our components are designed and manufactured to give higher tolerance levels; our components comply and meet leading national and international quality standards. We use fully tested high grade materials in our manufacturing processes, all our components are known to have long life and high
Machinewell Industries is Manufacture & Supply of Precision Machined Metal Components for Defence, Aerospace, Medical & General Engineering Applications.
The Unit is manufacturing high precision machined components involving CNC Turning and Milling operation apart from Spinning , Lead Lining Tack Welding , Chromating and Painting work.Specialists in Welding: Copper, Aluminium & Stainless Steel Machinists.
Our Experience
Numbers Says Itself